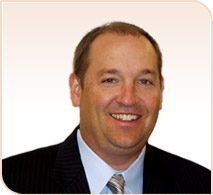 Dale E. Richlak, CPA
Email: DRichlak@RichlakLawyer.com
Phone: (440) 255-4400 ext 228
LinkedIn profile (requires LinkedIn login)
QuickBooks ProAdvisor profile
Experience
Dale joined the firm in 1994 and has over 24 years of experience working with for-profit, healthcare (physician and dental practices), and not-for-profit organizations. He currently oversees all phases of fieldwork, financial statement preparation and financial analysis. Dale routinely conducts compilations for healthcare and not-for-profit organizations and is very familiar with foundation fund accounting. He consults on accounting, internal controls, business strategies, and other matters.
He is currently a member of the Ohio Society of Certified Public Accountants.
Dale spends his free time coaching CYO basketball for St. Gabriel's in Concord, OH. He is also a member of St. Gabriel's Pre-Cana team. Dale enjoys basketball, golfing, fishing, and traveling.
Education and Certifications
BBA in finance/accounting from Cleveland State University, Cleveland, Ohio
Certified Public Accountant
Certified QuickBooks Pro Advisor