James D. Richlak, CPA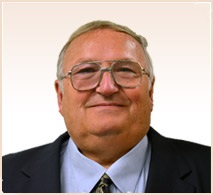 James D. Richlak, CPA
Email: [email protected]
Phone: (440) 255-4400 ext 223
Experience
James founded the firm in 1973 and has over 45 years of experience working with small business, not-for-profit, and healthcare organizations. He oversees all phases of financial statement preparation and financial analysis. James also consults on accounting, internal controls, business strategies, and other matters.
James was an Adjunct Professor of Accounting at Case Western Reserve University for 14 years starting in 1973. He was a National Law Officer, United States Power Squadrons [501(c)(3)] from 2004–2007 and then Commodore, Great Lakes Cruising Club [501(c)(4)] from 2007-2009. He is currently a member of the Ohio Society of Certified Public Accountants.
James enjoys spending his free time boating and fishing.
Education and Certifications
BBA in accounting from Case Western Reserve University, Cleveland, Ohio
MBA with emphasis in accounting from Case Western Reserve University, Cleveland, Ohio
Juris Doctor from Cleveland State University, Cleveland, Ohio
Certified Public Accountant
Attorney