Accounting for a Small Business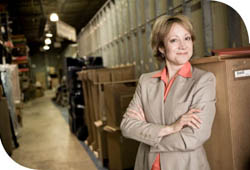 Our client is a manufacturing company. While its operations were running well, its finances were running on software that was not properly configured. The software did not properly report account receivables and account payables balances; it did not properly record credit card, bank, and payroll transactions; and it made all transactions difficult to trace. It took the company hours to reconcile its bank account.
Once we were engaged, we moved the company's financials onto QuickBooks software. We corrected all of the accounting problems so that transactions recorded properly. As a QuickBooks Certified ProAdvisor, we taught the CEO owner not only how to run QuickBooks on her own, but also proper bookkeeping principles to enable her to manage her company's finances. Meanwhile, the company bank account that once took hours to balance now balances in minutes.
Companies are often so busy with day-to-day operations that important financial functions can go neglected. With just a software implementation and some accounting training, the CEO-owner now has more time than ever to focus on the operations which really matter to her.