Setting up Endowments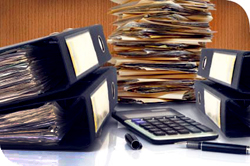 Richlak, Lawyer & Co. was asked to set up the accounting and financial management system for a large foundation. Foundations typically have three types of funds:
Permanent restricted funds

are invested for the nonprofit's benefit. The principal is not touched but the interest earnings may be used.

Temporary restricted funds

may only be used to pay for particular activities, which are spelled out by the fund.

Unrestricted funds

may be used by the nonprofit for any purpose, e.g. administrative overhead. These funds are usually the hardest to acquire, and yet are often the most needed by nonprofits.
For this client, over 500 different funds were involved, of all three types. At the client's request, we set them up on Blackbaud software in 2-3 months.
Separately tracking all of a nonprofit's funding sources by type and making sure funds are only used for their earmarked purposes can be extremely complicated. We find that accounting software specifically designed for nonprofits, such as Blackbaud or QuickBooks for Nonprofits, can be a great help.